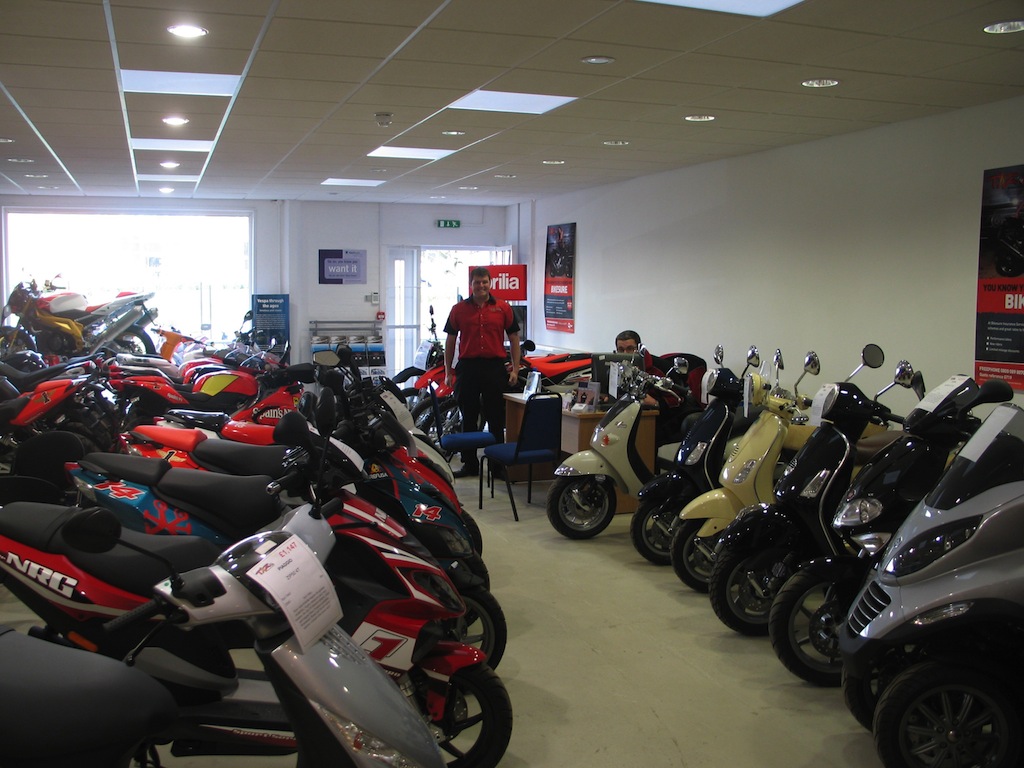 In our new showroom at Welwyn Garden City we have a wide range of New and Second hand Machines on show.
CLICK HERE FOR MOTORCYCLE SALES
We buy and sell as well as sell machines for clients and cover all the leading makes.
HONDA * SUZUKI * YAMAHA * KAWASAKI * DUCATI * VESPA * TOMOS * LEXMOTO * GILERA * MV * BENELLI * MOTO-GUZZI *
Call Colin on 01707 334090 or email him for a quote.
Predator Motorsport offer Full Workshop Backup and Engineering Facilities 1-3 South Mundells Welwyn garden City Al7 1BD
With a parts department stocking parts for the above machines back to 1968 right up to present we try to keep every service part in stock and we have over 1/2 a million worth of parts in stock now