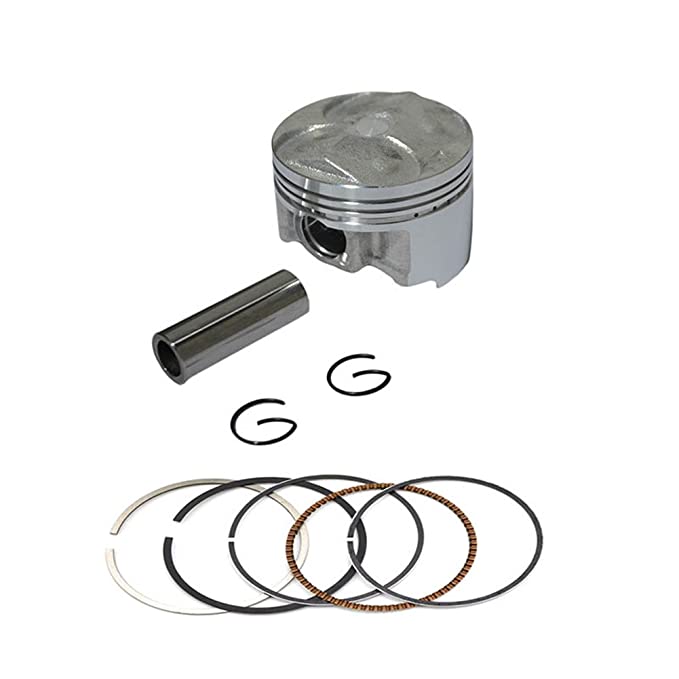 Yamaha FZ400, FZR400RR, PISTON KIT 3TJ 4DX (90-99) (Oversize +50=56.5mm) EACH
HIGH QUALITY PISTON KIT COMPLETE WITH RING SET, GUDGON, PIN 7 CIR-CLIPS.
MANUFACTURED BY PREDATOR MOTORSPORT.
TOTAL HEIGHT 36.7mm, (FROM BOTTOM OF SKIRT TO TOP OF CROWN)
GUDGON PIN DIAMETER 15mm.
STD CYLINDER BORE SIZE 56mm
THIS PISTON BORE SIZE 56.50
HEIGHT FROM TOP EDGE OF PISTON (EDGE ABOVE TOP RING DOWN TO TOP EDGE OF GUDGON PIN HOLE) 12mm.