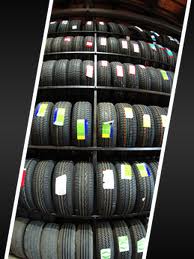 We Specialise in all types of tyres from Scooters to Super Bikes from Three wheelers to High Performance Super Cars.
CLICK HERE TO VIEW OUR DISCOUNT TYRES
For a Quote or for this weeks special offers call Elaiine or sandy on 01707 334050 or email [email protected]
Prices include Fitting and Wheel Balancing
We have full wheel Refurbishment Equipment Inc Wheel Repairs, Alloy wheel welding, Wheel Sealing, Bead sealing, We have 2 Tyre changing machines inc a Tyre Robot for low profile tyre removal with no Damage.
CLICK HERE TO VIEW OUR DISCOUNT TYRES
We have 4D full Geometry set up laser machine supplied by Ferrari and has all the Factory std setting for all cars ever made so you can have your car set up like new. From £70
We also have standard Tracking Equipment so if you find the 4D Geometry set up out of your price range you can still get your tracking set up. From £25 We also have Full machine shop back up for any repairs that come up once into any repair so we can get you back on road fast !