See details
165/8R13 83T DEBICA PASSIO TYRE
SKU:
165/8R13 83T DEBICA PASSIO TYRE
Debica Passio 165/70 R13 83T

Budget price segment tyres from Goodyear

(FREE DELIVERY IN MAINLAND UK OR FREE FITTING AT OUR WELWYN GARDEN CITY GARAGE !)

Summer tyres
Dębica Passio tyre combines features of Standard and Comfort tyres: it has proved its value on the road, offering fuel-efficient and comfortable driving.
The Optimized contour of Passio contributes to even distribution of stress alongside the whole tyre section, and consequently to even thread wear. Stiffened elements of the centerline rib along with the stiff side blocks secure stable vehicle handling in all conditions. Meanwhile wide circumferential and lateral grooves evacuate water effectively from underneath the tyre, thus minimizing the risk of aquaplaning.

---
Our price:
£27.90
(

€32.09

)
Market price:
£38.22
,
save 27%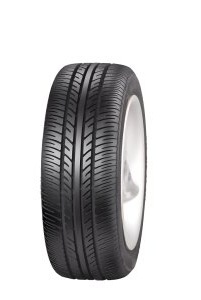 See details
165/55R13 ACCELERA GAMMA H RATED CAR TYRE
SKU:
165/55 R13 70H Accelera Gamma
ACCELERA GAMMA

(FREE DELIVERY IN MAINLAND UK OR FREE FITTING AT OUR WELWYN GARDEN CITY GARAGE !)

A performance all-season tyre, the EPTYRES ACCELERA GAMMA provides exceptional tread life without compromising on comfort and ride quality.
All season compound designed for excellent handling in all weather conditions
High abrasion formulation enhances wear resistance properties for increased tread life
Triplex Tread Compound delivers high traction and long treadwear

---
Our price:
£39.25
(

€45.14

)
Market price:
£48.22
,
save 19%